Project Management Skills for Engineers
11 oktober 2018 by Communicatie 0 comments
Key skills deliver improved project performance. They can be yours.
Are you a (project) engineer with a technical background but lack - or wish to enhance - management knowledge and skills?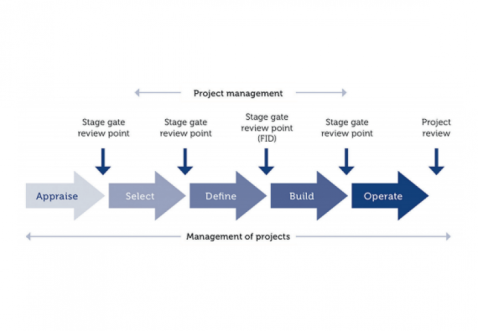 Research shows that on average 40% of projects do not deliver what they promised. Some are delivered too late, many come in massively over budget, several do not meet the client's requirements and some sadly include all of these. You may have experienced these factors in your own projects. There is clearly a need to do things differently.
Based on more than 60 years of experience in this field, TU Delft has developed two Professional Certificate Programs that will not only develop or enhance the skills required, but will also improve your career prospects:
Join us from October 4 and gain new skills and tools which will help you successfully manage engineering and technical projects!
"We see that project managers are mainly involved in and focus on the execution part. That is, when the technical part of the project starts. This standard approach is, in our view, not only no longer relevant these days, but is also one of the main reasons why engineering projects "earned" the reputation of being inefficient, expensive and not reaching their goals. Projects start after a sloppy and hasty front-end phase with lots of loopholes which pop up later as "surprises"; and project managers fail to pay enough attention to a key aspect: the people."
Course instructors Dr. Hans Bakker and Dr. Marian Bosch-Rekveldt

In the first course of both programs Project Management of Engineering Projects: Preparing for Success, starting on October 4, we focus on the early project phases, when key decisions are often made, which affect project success.
After you have developed the overall project management skills taught in the first course, you will select from two specializations:
how to deal with the increasing complexity of projects: learn our approach to mastering project complexity, focused on front-end development and teamwork. You will develop the skills you need to increase project predictability and make timely actions in order to improve your chances of project success.
how to better organize project funding: learn how to deal with the financing aspects of project management and what it takes to put together a financeable project.
Join us from October 4 and make your engineering projects more successful!
Share this post!
Comments
Leave a comment!